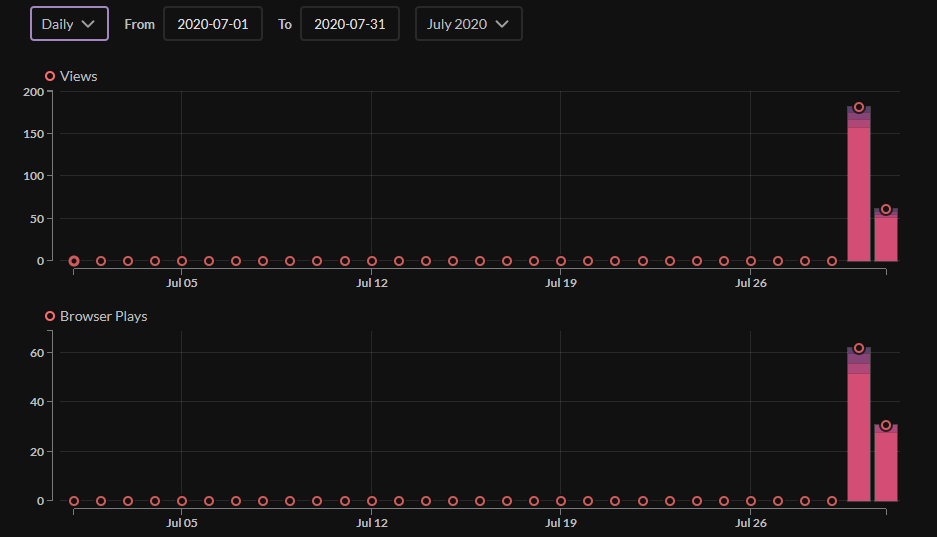 The end of the month we released Cafe Crawlers.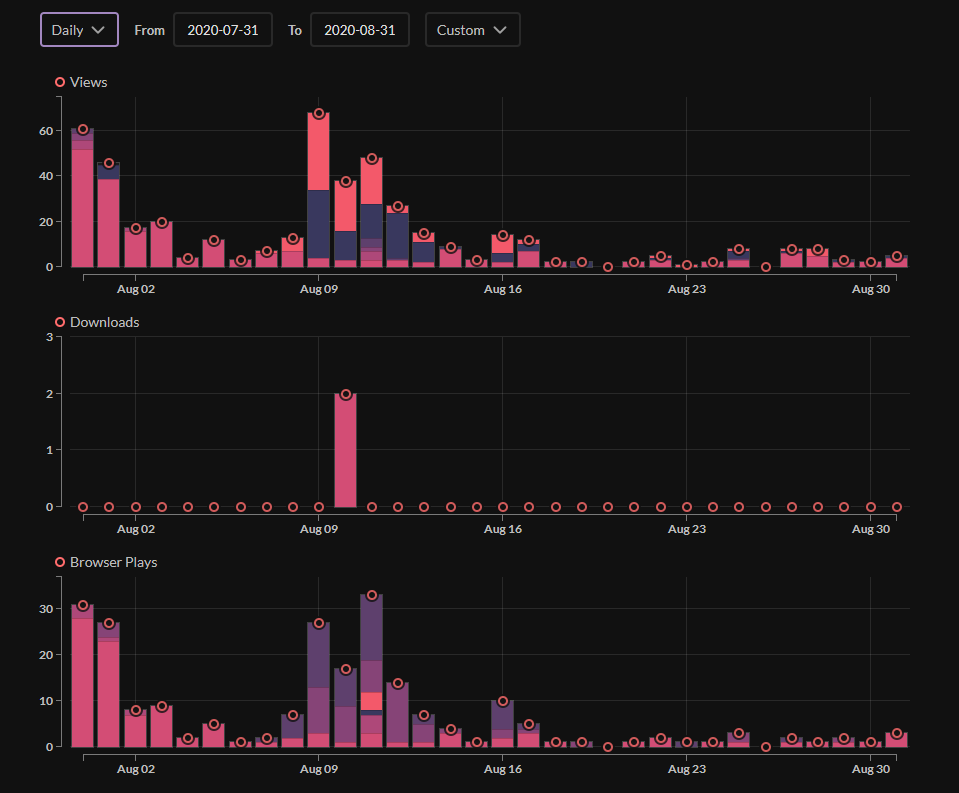 At the beginning of August was the judging period for Cafe Crawlers, then on the 9th we released "Storytime Remastered" and "Mother".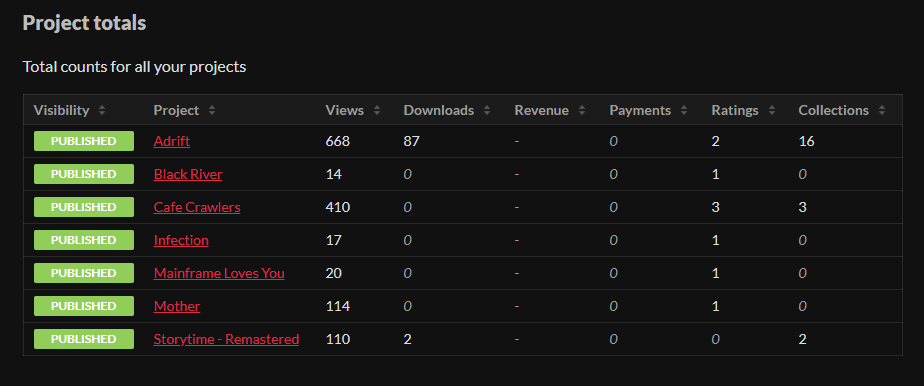 As of today here are our totals.
It was fun for me to see my game in itch's popular feed for horror next to doki doki literature club. It didn't last long but we had our brief moment in the sun =D
I'm considering looking into alternative analytics systems (like google analytics) that would let me track in-game events as well. It might be fun to look at those once a month as well! That also sounds like a lot of work so...